The following elevator phone testing procedure listed below has been devised to assess the compliance of your existing emergency communication devices with the prescribed standard.
Your state mandates the implementation of ASME A17.1 regulations for elevator emergency communications. 
How to eliminate the cost of a traditional elevator phone line and save 35% or more
If you are looking to reduce elevator phone line fees we recommend you switch to cellular. Cellular elevator phone lines meet all ADA and IBC codes. The benefits include increased reliability and substantial savings over existing conventional telephone line charges.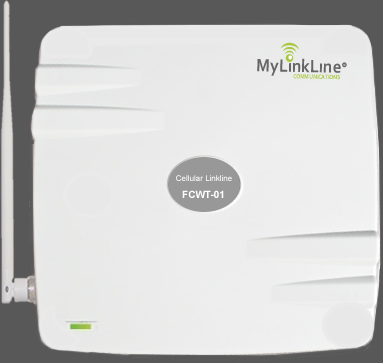 Elevator Phone Monitoring Service
The following elevator phone testing procedure listed below has been devised to assess the compliance of your existing emergency communication devices with the prescribed standard. Additionally, certain properties will need to adhere to the Americans with Disabilities Act ("ADA") 4.10.14 code, which applies to elevators installed or substantially renovated on or after July 26, 1992. While it's possible that your building(s) may be exempt from ASME regulations based on a grandfather clause, it's important to note that states cannot grant exemptions from the federal ADA requirements, and failing to comply with these regulations can potentially expose your employer and building owner to avoidable legal liabilities.
It's essential to note that when inspectors approve an elevator, their assessment does not guarantee full code compliance. In most cases, they focus on enforcing state or municipal codes and may not thoroughly check for Federal ADA requirements. The responsibility for adhering to code compliance and  elevator phone testing rests with the management company and building owners.
Elevator Phone Testing Instructions
Elevator Phone Testing Step 1 – Push the call button in the elevator.
The unit must be push-activated and the call button must be identified with the word "HELP." To test, press "HELP" and the elevator telephone should dial a pre-programmed telephone number. The programmed phone number should call a 24-hour monitoring service. When the phone is answered, the elevator phone will play a message to identify the emergency and building location
Most elevator phones with have a "Call Connected LED" that will turn on to show that communication with emergency personnel has been established. The visual communication provision can be as simple as a light, illuminated by emergency personnel. This function is designed for people with hearing impairments, that need a visual indicator that the phone call has been received and that help is on the way
Elevator Phone Testing Step 2 – Ask the operator to state the building's location or cab numbers, as required by ASME.
The monitoring service should be able to tell the location of the emergency calls by either the voice announcement or from the building's elevator phone # "caller I.D". If you have more than one elevator phone, verify calls can be made at the same time and also communicate with the answering service. If you pass the two steps above your building elevator telephone service is working properly. We also recommend elevator phone testing by on a monthly basis.
IBC & ASME A17.1-2019
If your elevator is equipped with a two-way communication system that offers both visible text and audible modes, there are additional items that will need to be tested.
In each mode of operation, it should feature a live interactive system enabling a two-way conversation between elevator occupants and emergency personnel.
The system should be operational whenever the elevator is operational.
The system should allow elevator occupants to choose between text-based or audible modes based on their communication needs when interacting with emergency personnel
MyLinkLine elevator monitoring service and cellular phone lines are designed to meet the updated requirements of the International Building Code (IBC) and ASME. Our cellular phone lines have the capability to transmit video and text messages, ensuring compliance with the new IBC code requirements. With MyLinkLine, you can have peace of mind knowing that your elevator communication system aligns with the latest regulations.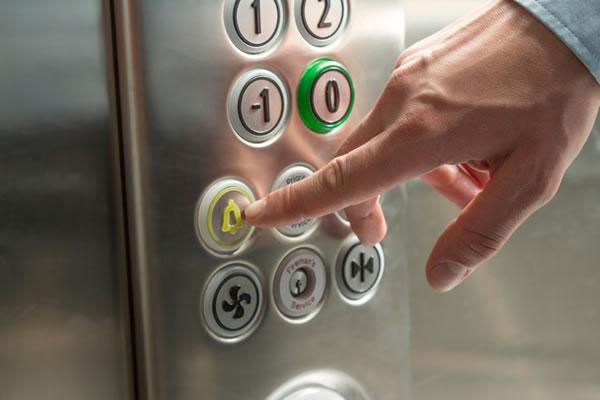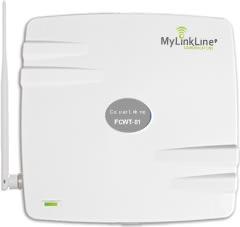 Elevator Phone Lines
Go cellular and save 35% or more on monthly phone line fees. If you currently pay for an elevator telephone line you are paying too much. Our cellular phone lines work with all elevator telephones and monitoring services. To learn more click on the link below.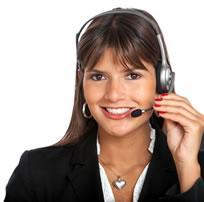 Elevator Phone Monitoring Service
Our monitoring and dispatch center has been delivering professional service for over twenty years. Our staff has extensive technical and interpersonal training to assist in emergency and non-emergency situations. To learn more click on the link below.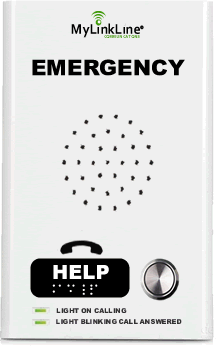 Emergency Elevator Phones
MyLinkLine will only install elevator telephones that meet code requirements. We also comply with ADA, ASME, ANSI, and IBC codes in addition to all State and Local requirements if applicable. Volume pricing is available. To learn more click on the link below.
Last chance to complete an online quote and we will give you the first month of monitoring service at no cost!
***This offer expires in 3 days***