Oregon Elevator Code 2024
Regulations & Standards
Find the latest information on Oregon Elevator Code, laws, and safety standards. Our directories are updated monthly and include website links to help you quickly find the elevator codes and regulations for the state of Oregon (OR)
Oregon elevator codes impose a responsibility on building owners and property managers to adhere to specific requirements within elevators, ensuring the safety of all occupants. Failure to comply with these codes can result in penalties and potential legal action. While the particulars of the Oregon elevator code may differ at the state and local levels, three primary codes govern elevator safety: the American Society of Mechanical Engineers (ASME), the International Building Code (IBC), and the Americans with Disabilities Act (ADA).
ADA
The Americans with Disabilities Act (ADA) mandates unrestricted and equal access to services for individuals with disabilities.
IBC
The International Building Code (IBC) establishes precautions against hazards associated with constructed environments.
ASME
The American Society of Mechanical Engineers (ASME) plays a pivotal role in the development of codes and standards.
The State of Oregon (OR) currently operates under the 2013 ASME A17.1 and CSA B-44 Code
Oregon Elevator Code Authority 
Welcome to the Oregon Building Codes Division (BCD). We work to ensure the safety of buildings through the administration of the state of Oregon's current building, electrical, mechanical, plumbing, and energy codes and laws pertaining to the review and inspection of projects. Our goal is to provide excellent customer service and high-quality technical assistance.

Oregon Elevator Code Authority  (BDC)
Before 1973, a variety of local codes governed the construction of buildings in Oregon. At that time, 20 of Oregon's 36 counties and approximately 100 of its 240 cities had no building code ordinances in effect. While in Multnomah, Washington, and Clackamas counties, local governments had adopted 53 different building codes. This lack of uniformity created uncertainty for contractors, real estate agents, architects, builders, and others involved in the construction process, but also posed a risk to health and safety for those who would inhabit any new construction.
Enter Senate Bill 73. Fifty years ago, Sen. Dick Groener and Reps. Robert "Bob" Elliot and Roger Martin sponsored Senate Bill 73, which Gov. Tom McCall signed to create Oregon's unique, unified statewide building code system. The issues driving the 1973 bill included consistency of code requirements between municipalities, dispute resolution for decisions made by building inspectors, and establishment of stakeholder advisory boards to help adopt codes.
What are building codes and why do they exist?
Building codes are a set of regulations that builders and architects must follow when constructing or renovating a building. These codes exist to protect the life, health, and safety of the individuals who will inhabit the buildings and structures that are created within their communities.
Codes vary from state to state but typically include safety, structural stability, and energy efficiency requirements. Building codes are designed to protect the public from unsafe buildings and to ensure that all buildings are built to a certain standard. Oregon decided in 1973 that the best way to do so was by creating a single, uniform code for the state.
What does the Building Codes Division do?
BCD ensures safe and effective building construction while supporting a positive business climate. We do this by:
Adopting building codes with the advice of seven statutory boards to provide the minimum level of safety in all areas of Oregon.
Testing and licensing trade workers, subcontractors, and municipal building inspectors to ensure a knowledgeable and proficient workforce.
Enforcing laws to prevent unsafe or dangerous building conditions.
Monitoring business licensing and trade worker regulatory requirements.
Ensuring that the code is applied uniformly across the state while providing options and local flexibility when appropriate based on local conditions.
Establishing training and education requirements to help ensure that businesses, individuals, and building inspectors are knowledgeable about new technology, design standards, and building code requirements while achieving a consistent, uniform regulatory environment.
Conducting inspections and plan reviews in areas where short- or long-term supplemental services are requested to support economic needs.
Providing statewide safety inspection services for specialized equipment, including elevators, boilers, pressure vessels, and amusement rides.
Supporting local jurisdictions and businesses by leveraging technology, such as mobile applications and connected devices, to facilitate more efficient plan review and permitting activities.
Training new and existing inspectors to ensure technical competency and expand relevant skills.
Collaborating with public and private entities and institutions to allow for the use of emerging technology in alternate construction methods and materials.
Cooperating with other state agencies, including the Construction Contractors Board, Office of State Fire Marshal, Oregon Department of Energy, and Oregon Health Authority, on crossover issues related to construction standards and licensing. (excerpt from state website)
Elevator Cellular Phone Lines
How to eliminate the cost of traditional elevator phone lines and save 35% or more. Our cellular elevator phone lines conform to ASME, ADA, and IBC codes, encompassing all requirements of the Oregon elevator code.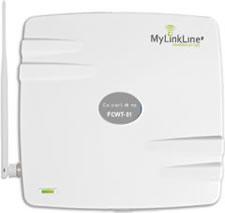 Oregon also follows IBC 2018, which includes additional requirements for new elevator installations
If your elevator travels over 60 feet. A two-way communication system will be installed in the elevator that provides both visible text and audible modes per code requirements. If you're modernizing the elevator it's advisable to consult your local Oregon elevator code authority for guidance on the applicable regulations.
Two-way message display in the elevator cab for hearing and/or speech impaired

A method for authorized personnel to access video footage of passengers from any location within the cabin

A mechanism triggered by emergency personnel to modify the cabin message, signaling that assistance has arrived on-site
Please be advised that we are committed to consistently delivering accurate and current adoption information. We diligently update our records as new Oregon elevator code information becomes available.
Oregon Elevator Code – Elevator Phone Requirements ASME A17.1
Two-way communication between elevator and authorized personnel
On-site communications if over 60 ft of travel
Communication between the elevator if elevator has remote machine room
Answer by live authorized personnel – no automated answering
Communication capability for onsite emergency personnel
On-site monitoring if staffed 24/7 by authorized personnel
Location identification on demand to authorized personnel
Location identification without voice communication
Hands-free devices only and telephone handsets are not allowed
Phone automatlly answers when calling into elevator
Automatic redirect if no answer onsite
Monitoring the status of local telephone lines and issuing local alerts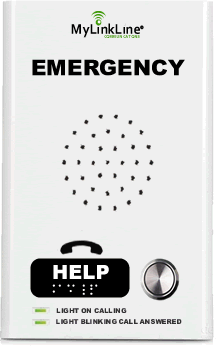 Emergency Elevator Phones
MyLinkLine will only install elevator telephones that meet code requirements. We also comply with ADA, ASME, ANSI and IBC codes in addition to all State and Local requirements if applicable. Volume pricing available.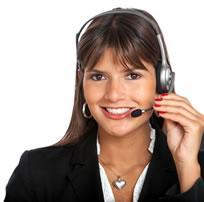 Elevator Phone Monitoring Service
Our dispatch center has been delivering professional service for over twenty years. Our staff has extensive technical and interpersonal training to assist in emergency and non-emergency situations.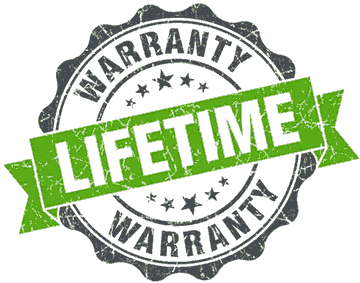 Lifetime Product Warranty
If any part of your elevator telephone(s) or elevator cellular landline fails at any time during your lifetime due to a defect in material or workmanship, we will repair or, at our option, replace the defective device at our cost***